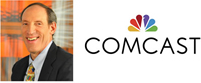 "THE AARON HARBER SHOW: THE ENERGY ROUNDTABLE SUMMIT TM" CREATING A COMPREHENSIVE NATIONAL ENERGY PLAN
"The Aaron Harber Show: The Energy Roundtable Summit TM — Creating A Comprehensive National Energy Plan" is a nonpartisan, educational series focused on developing a complete and factually-honest National Energy Planby facing the reality that the United States does not have a truly comprehensive National Energy Plan based on a broad consensus of stakeholders due to the conflicting goals of many stakeholder groups.  This "Energy Summit" will directly address this need by involving all the parties interested in Energy Policy and seeking common ground.
What is different about this initiative is, rather than separately hear from those with conflicting perspectives at different times at various fora or on numerous programs (where claims often are exaggerated and unsubstantiated), those with divergent perspectives — from top regulators to industry representatives to technical experts to environmental groups to other interested parties — will speak together and hear each other — in some cases, for the first time.
A second major difference is, because the parties in conflict will spend time with each other, they will have the opportunity to listen to each other, work cooperatively to determine what facts are not in dispute, assess where they have common ground, and actually try to develop solutions to key challenges.  This approach will make "The Energy Roundtable Summit" dramatically different from the vast number of conferences, fora, and programs related to energy and environmental issues that are held every year.
USA Talk Network has already demonstrated its ability to do this, specifically in the energy arena.  Its educational series on Hydraulic Fracturing and related issues was the pilot project demonstrating the potential value and success of this model.  The programming broadcast to date can be viewed at 
www.bit.ly/FracTV
.
This initiative will bring together members of the House and Senate as well as representatives of the Administration, representatives of the all facets of the Energy Industry (including both domestic and international participants), and various stakeholder groups in an effort to begin a 
serious 
dialog regarding the development of a National Energy Plan.  The project's moderator, Aaron Harber, and "
The Energy Roundtable
" team are uniquely positioned to do this due to their extensive relationships with all of these entities and the fact the programs always have been seen as unbiased and nonpartisan.
"
The Energy Roundtable Summit
" is part of meeting America's need for a nonpartisan forum where the nation's most critically important issues can be discussed and debated in a civil, mutually-respectful, and fact-based manner.
Today the reality is various energy-related policies have been developed and modified over time from one Administration to another, with Congress having its own changing agendas which often were not synchronized in any way with whatever Administration was in control of the Executive Branch of government.  As a result, not only has there rarely been agreement on what America's plan and strategy should be but policies often have been adopted which were in conflict.
"
The Energy Roundtable Summit
" presentations, debates and discussions being proposed will address these challenges in a manner which helps educate both policy-makers and the public about the key aspects of Energy issues.  The event also will seek to improve the communication among diverse stakeholders and government officials with the intent of helping to find ways for those with conflicting views to work together to find common ground.
Unlike other forums, which tend to either be dominated by one perspective and which avoid resolving conflict, one of the goals of "
The Energy Roundtable Summit
" will be to identify common ground and develop actual solutions to America's most pressing energy and environmental problems — all in the context of the nation's long-term economic challenges.
With President Barack Obama's "
All of the above
" declaration asserting the United States needs to move forward on every energy front, the Administration now could be poised to align itself with many segments of the Energy Industry as well as environmental interests in a manner unforeseen by anyone on any side of the issues which have been contentious for years.
The principal question now is "What does and what should 'All of the above' mean for (1) the providers, regulators, and consumers of different energy resources in the USA and (2) those who have interests in and serious concerns about Energy Policies in the United States (including environmental and conservation groups)?"
The television series will take on the most challenging issues related to the development and efficacious use of all energy resources and will include environmental ramifications.  The principal programs are scheduled to be taped at the 
Congressional Auditorium in the nation's Capital
 for the convenience of the members of the U.S. House and Senate, their staff members, and members of the Administration and their staffers, all of whom will be invited to attend.  Historic 
Ford's Theatre
 also has been offered as a taping location and also is being seriously considered as is the Morton Auditorium at The George Washington University.
The latter was built for television productions and was created for the original version of CNN's "
CROSSFIRE
" series.  The Morton Auditorium was the location used by USA Talk Network for the production of "
The Great Economics Debate: What Is America's Financial Future?
" featuring Senator Alan Simpson and former White House Chief of Staff Erskine Bowles as well as U.N. Foundation President Tim Wirth, former CBO Director and OMB Director and Federal Reserve Vice Chair Alice Rivlin, U.S. Chamber of Commerce Executive Vice President & Chief Economist Marty Regalia, AFL-CIO Chief Economist and Economics Professor William Spriggs, Economics Professor and former U.S. International Trade Commission Chief Economist Peter Morici, and CATO Institute Tax Policy Director Chris Edwards.  These programs can be viewed at 
www.bit.ly/FiscalDebate
.
The initiative is being advised by(1) Richard Newell, Director of the Duke University Energy Initiative and the former Administrator of the U.S. Department of Energy's Energy Information Administration,  (2) Michael Schwartz,, the CEO of New Wave Energy Capital Partners (and former Senior Vice President at DUKE Energy), and (3) former Colorado Governor Bill Ritter, the Executive Director of the Center for the New Energy Economy, among others.
The series will consist of several half-hour programs which engage key stakeholders — serving to open new lines of communication throughout the country.  Guests will include energy industry leaders and experts, energy rights owners, government regulators, other public officials, environmental groups and key environmentalists, consumers, academicians, the media, energy trade associations, labor associations, citizen activists, and other stakeholders.  
Fred Krupp, President of the Environmental Defense Fund
, already is one of the confirmed participants.
All aspects of the world of energy — such as energy development, energy use and conservation, energy sources (including renewables), energy independence, population growth, energy economics, environmental issues, energy demand, sustainability, tax policies, energy security, and government regulation (including some of the most specific controversial issues such as hydraulic fracking, emissions controls, energy subsidies, et cetera) — will be considered for inclusion in the series.
"The Energy Roundtable" is the Public Affairs show which provides access to more guests with energy-related expertise and interests than any other television programming in the United States.
  .  An illustrative sampling of the more than 100 guests interviewed for "
The Energy Roundtable
" series (many of whom can be seen 24/7 online at
www.bit.ly/EnergyShows
) includes…
MIT Energy Initiative Director Bob Armstrong
National Renewable Energy Lab Director Dan Arvizu
Congressman and Livable Communities Leader Earl Blumenauer
Center on Global Energy Policy Director Jason Bordoff
Former Colorado Oil & Gas Assoc. President Howard Boigon
Environmental Defense Fund Energy Program Deputy Director Mark Brownstein
Assistant Secretary of Defense for Operational Energy Plans & Programs Sharon Burke
Vice Minister of Energy for the Ministry of Mines & Energy of Colombia Orlando Cabrales
"AVATAR" and 'Titanic" Award-Winning Film Director and Environmentalist James Cameron
Colombian Minister of Mines and Energy Mauricio Cárdenas
Energy North America Managing Partner Jack Coleman
Academy Award-winning Actor and Environmental Entrepreneur Kevin Costner
Cirque Resources President & CEO and former Western Gas President & CEO Peter Dea
VESTAS CEO Ditlev Engel
WorldWatch Institute President Chris Flavin
Actress and Environmental Activist Darryl Hannah

Mercator Energy President, and Director, Western Energy Alliance 

John Harpole
Colorado Governor and former Petroleum Geologist John Hickenlooper
Former IHS Chief Energy Strategist David Hobbs
Citizens for Affordable Energy CEO & SHELL Oil Company (USA) President John Hofmeister
White House Office of Science & Technology Policy Director John Holdren
U.S. Deputy Secretary of Energy & Enduring Energy CEO Kristina Johnson
U.S. EPA Administrator and Cabinet member Lisa Jackson
Regional CEO for Asia Pacific ERM Keryn James
Environment Colorado Director Elise Jones
The Wilderness Society Colorado Office Regional Director Suzanne Jones
Green Investor and Sun Micro founder Vinod Khosla
Environmental Defense Fund President Fred Krupp
Chairman of the Federal Energy Regulatory Commission Cheryl LaFleur
Colorado Oil & Gas Conservation Commission Executive Director Matt LePore
STATOIL ASA President & CEO Helge Lund
U.S. Congressman Edward Markey
Environmental Protection Agency Regional Administrator James Martin
Colombian Minister of Mines and Energy Hernan Martinez Torres
Award-winning Weeden & Co. Energy Industry Analyst Charley Maxwell
Chesapeake Energy CEO Aubrey McClendon
CH2MHill CEO Lee McIntire
Minister of Energy, Alberta, Canada Diana McQueen
Federal Energy Regulatory Commissioner Phillip Moeller
Massachusetts Institute of Technology Energy Initiative Executive Director Ernest Moniz
ANADARKO Vice President of Marketing Scott Moore
Colorado Oil & Gas Conservation Commission Executive Director David Neslin
Former Director of the Energy Information Administration Richard Newell
SHELL Oil Company (USA) President Marvin Odum
Former Colorado Governor and Director of Front Range Resources Bill Owens
U.S. Energy Secretary and Secretary of Transportation Federico Pena
Petrie Parkman CEO (now Bank of America Vice President) Tom Petrie
Oilman and "Pickens Plan" creator T. Boone Pickens
TransCanada, Energy and Oil Pipeline President Alex Pourbaix
PEMEX Director General and former Ambassador to the U.S. Jesús Frederico Reyes Heroles
National Oil Spill Commission Co-Chair & former EPA Administrator William Reilly
Solar Energy Industries Association President & CEO Rhone Resch
Apollo Alliance President and former National Wildlife Federation Chairman Jerome Ringo
Center for the New Energy Economy Director and former Colorado Governor Bill Ritter
CHEVRON Vice-Chairman Peter Robertson
Group Chief Economist & Vice President BP Christof Rühl
DUKE Energy Chairman & CEO Jim Rogers
U.S. Secretary of the Interior and former U.S. Senator Ken Salazar
National Wildlife Federation Associate Counsel (Rocky Mountain Region) Michael Saul
Laricina Energy President & CEO Glen Schmidt,
Agriculture Dept. Under Secretary & Colo. Natural Resources Exec. Director Harris Sherman
Colorado Oil & Gas Association President & CEO Tisha Conoly Schuller
Simmons Companies, Int'l President Matthew Simmons
U.S. Department of Deputy Assistant Secretary of Energy Christopher Smith
SIEMENS (USA) President & CEO Eric Spiegel
IHS CEO Jerre Stead
London School of Economics Professor & Global Energy Expert Sir Nicholas Stern
Pioneer Natural Resources Executive Vice President Jay Still
International Energy Agency Director & OECD Science & Tech. Director Nobuo Tanaka
Energy Literacy Project Executive Director John Tobin
U.S. Senator Mark Udall
Energy Expert & CORE Director Randy Udall
U.N. Foundation President & former U.S. Senator Tim Wirth
Liberty Resources & Liberty Oilfield Services CEO Chris Wright
International Energy Expert & former CIA Director James Woolsey
"The Energy Roundtable" comes at a critical historical point due to the severe changes in the demand for, impacts of, and pricing of energy along with the debate about various energy-related policies.  Because extraordinary fluctuations in energy costs and environmental concerns have generated elevated levels of public interest in energy-related issues, there is an opportunity to engage the public at a high level.

An opportunity to create a structure for genuine dialogue and solutions now exists.  Because it is the focal point of many of the nation's most challenging issues related to energy development, Colorado will be used as a national model for developing achievable energy policies.  With oil, gas, solar, hydropower, geothermal, coal, oil shale, wind, and biomass energy activity in the state, Colorado is the ideal location to start the discussion and take it to Washington, DC.

To maximize audience sizes by guaranteeing an initial over-the-air broadcast, the programs are part of the "The Aaron Harber Show TM" – seen on K3 Colorado (KCDO-TV Channel 3) in Denver (the nation's 16th largest media market).
"
The Aaron Harber Show
" also is broadcast statewide by
 COMCAST Entertainment Television 
and 
KPXC-TV 
(
ION Media Networks
).  The shows are available 24/7 worldwide on the Web at 
www.HarberTV.com
.
In addition to being aired by the existing broadcast partners for USA Talk Network, Inc. programming, "
The Energy Roundtable
" also will be offered for broadcast nationally by USA Talk Network, the production company for "
The Aaron Harber Show
."
In an unprecedented broadcast arrangement for USA Talk Network, it is in the process of making an agreement with COMCAST so it can provide access to the program set at no charge to all 25 million COMCAST subscribers (totaling over 60 million viewers) on a 24/7 basis for a full year.
  Other broadcast arrangements are being pursued to increase the availability of the programs for all Americans with the ultimate goal of making the programs available to up to 200 million viewers.  Viewer totals will be a function primarily of the funding the event receives.
"The Energy Roundtable" programs also will be offered to regional and national networks as well as to all 384 Public Television stations across the country — targeting audiences which need to be better informed on a wide range of energy issues.  
USA Talk Network is in discussions with other national broadcast entities so as to maximize the audience for the series.
As a major educational element of "The Energy Roundtable," the programs will be distributed directly to public officials, regulators, Press members, political activists, and key opinion leaders (as well as their staffs) across the country.  
This will be done in the form of links and DVD copies. A sampling of the other guests who have appeared on "
The Aaron Harber Show
" includes…
Secretary of State Madeleine Albright
U.S. and International Forces Commander General John Allen
Secretary of State, Treasury Secretary, and White House Chief of Staff James Baker
Humor writer and columnist Dave Barry
U.S. Surgeon General, Admiral Dr. Regina Benjamin
Simpson – Bowles Commission Co-Chair and Former White House Chief of Staff Erskine Bowles
Washington Post executive Ben Bradlee
Supreme Court Justice Stephen Breyer
President Jimmy Carter
Secretary of Homeland Security Michael Chertoff
Integrative Medicine pacesetter Dr. Deepak  Chopra
The artist Christo
NATO Alliance Supreme Commander & presidential candidate General Wesley Clark
President Bill Clinton
Democratic Nat'l Committee Chair Howard Dean
Forbes Inc. Chairman Steve Forbes
U.S. Senate Majority Leader Bill Frist
U.S. Supreme Court Justice Ruth Bader Ginsburg
"Democracy Now" television host Amy Goodman
Iraq Study Group Chair, Congressman Lee Hamilton
U.S. Senator and Department of Defense Advisory Council Chair Gary Hart
Actress and child welfare advocate Goldie Hawn
KC Federal Reserve Bank President Thomas Hoenig
Publisher and commentator Arianna Huffington
Washington Post columnist & author David Ignatius
TIME Magazine Editor, CNN Chairman & Aspen Institute CEO Walter Isaacson
The Reverend Jesse Jackson
Congressman, HUD Secretary, and Vice-President nominee Jack Kemp
2004 presidential nominee, U.S. Senator John Kerry
CNN Anchor John King
New York Times columnist and Pulitzer Prize winner Nicholas Kristof
Economist, New York Times columnist, and Nobel Prize winner Paul Krugman
PBS Anchor Jim Lehrer
Founder of World  Music Taj Mahal
Senator George Mitchell
FBI Director Robert S. Mueller, III
Pakistani President Pervez Musharraf
Activist and presidential candidate Ralph Nader
CRAIGSLIST creator and founder Craig Newmark
New York Times columnist Joe Nocera
Jordan's Queen Noor
Americans for Tax Reform President Grover Norquist
U.S. Supreme Court Justice Sandra Day O'Connor
U.S. Solicitor General Theodore Olson
Doctor Mehmet Oz of "The Doctor Oz Show"
"Mother Goose and Grimm" cartoonist and Pulitzer Prize winner Mike Peters
General David Petraeus (exclusive in-person interviews at the Pentagon and in Iraq)
General and former Secretary of State Colin Powell
ABC Reporter Cokie Roberts
Ireland President & U.N. Human Rights Commissioner Mary Robinson
CBS Anchor Bob Schieffer
U.S. Senator and Financial Reform & Responsibility Commission Co-Chair Alan Simpson
U.S. Secretary of Labor and the country's first Latina Cabinet member Hilda Solis
Academy Award winning Director Oliver Stone
Congressman, presidential candidate Tom Tancredo
CNN founder and Media magnate Ted Turner
AFL-CIO President Richard Trumka
U.S. Comptroller General David Walker
NBC Nightly News Anchor Brian Williams
To see the show's 27-second Open, go to 
www.bit.ly/OpenAH
.  For the program's 7½-minute demonstration reel, please go to
www.bit.ly/TVDemo
.   For some of Aaron's nationally-published columns (including online by the 
Washington Post
 and the 
Wall Street Journal
), go to 
Huff.to/AaronCol.
Aaron was graduated from 
Princeton University's Woodrow Wilson School of Public & International Affairs
(Economics).  His academic work included a study of U.S. domestic energy supplies.  His Geology professor was famed academician Kenneth Deffeyes, author of "Hubbert's Peak."
He received his graduate degree (Masters in Public Administration) from 
Harvard University's John F. Kennedy School of Government
.  His focus was on Campaign Finance Regulation and Ethics in Business, Government, and Politics.  Aaron's bio can be viewed at 
www.bit.ly/BioAaron
.
In addition to his extensive experience as the Host of "
The Energy Roundtable
," making Aaron particularly well-qualified to moderate the shows are the facts he has performed efficiency and regulatory studies for the 
U.S. Department of Energy
, the 
Energy Information Administration
, and the 
Federal Energy Regulatory Commission
.  Examples of his work as a preeminent moderator can be seen at 
www.bit.ly/FracTV
 as well as 
www.bit.ly/EnergyShows
.
Aaron conducted statewide public opinion polling for Public Service Company of Colorado (now Xcel Energy) and also directed a statewide survey research effort studying public opinions regarding nuclear issues.  He was a 
U.S. Securities & Exchange Commission
-certified Investment Advisor, has been in business +35 years, and is an energy royalty owner.
His academic work with Princeton University Professors Kenneth Deffeyes (author of "
Hubbert's Peak
") and Harold Feiveson involved projections of long-term energy supplies and environment issues.
The talk industry's leading publication — "
TALKERS MAGAZINE
" — selected Aaron out of more than 5,000 hosts as one of America's "
100 Most Important Talk Show Hosts
" in 1997 (along with others such as 
Don Imus
, 
G. Gordon Liddy
, 
Rush Limbaugh
, 
Dr. Laura Schlesinger
, and 
Howard Stern
).
In 1998, Aaron moved from the 
Talk America Radio Network
 (where he was heard nationally on 51 radio stations) exclusively into television.  For more information, visit 
www.HarberTV.com
 or e-mail 
Producer@HarberTV.com
.   Thank you!
"USA Talk Network," "The Energy Roundtable," and "The Aaron Harber Show," are the registered trademarks and/or the
proprietary products, tradenames, and/or properties of USA Talk Network, Inc. and/or Aaron Harber:  All rights reserved..